28. Bulul statue / Statue Bulul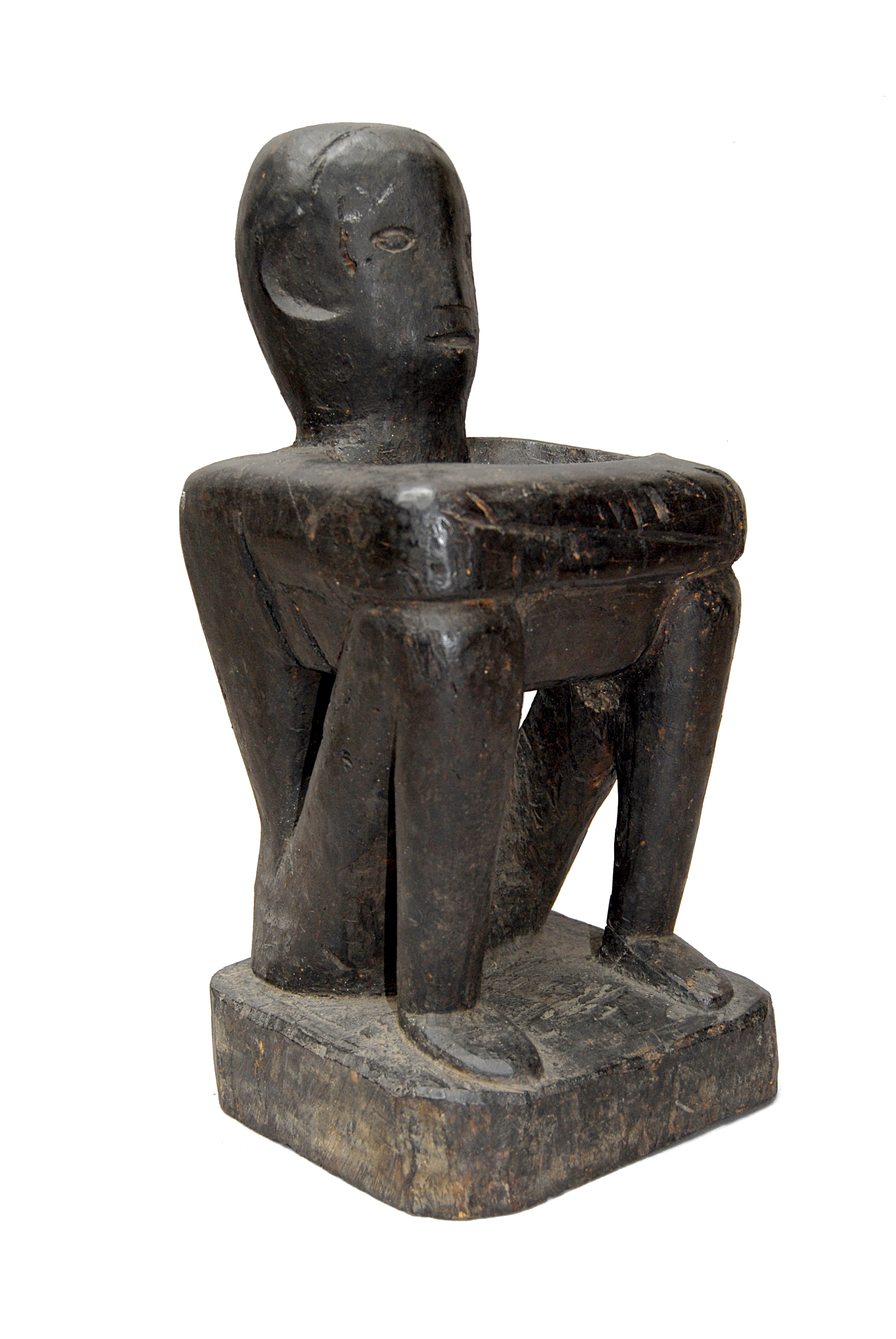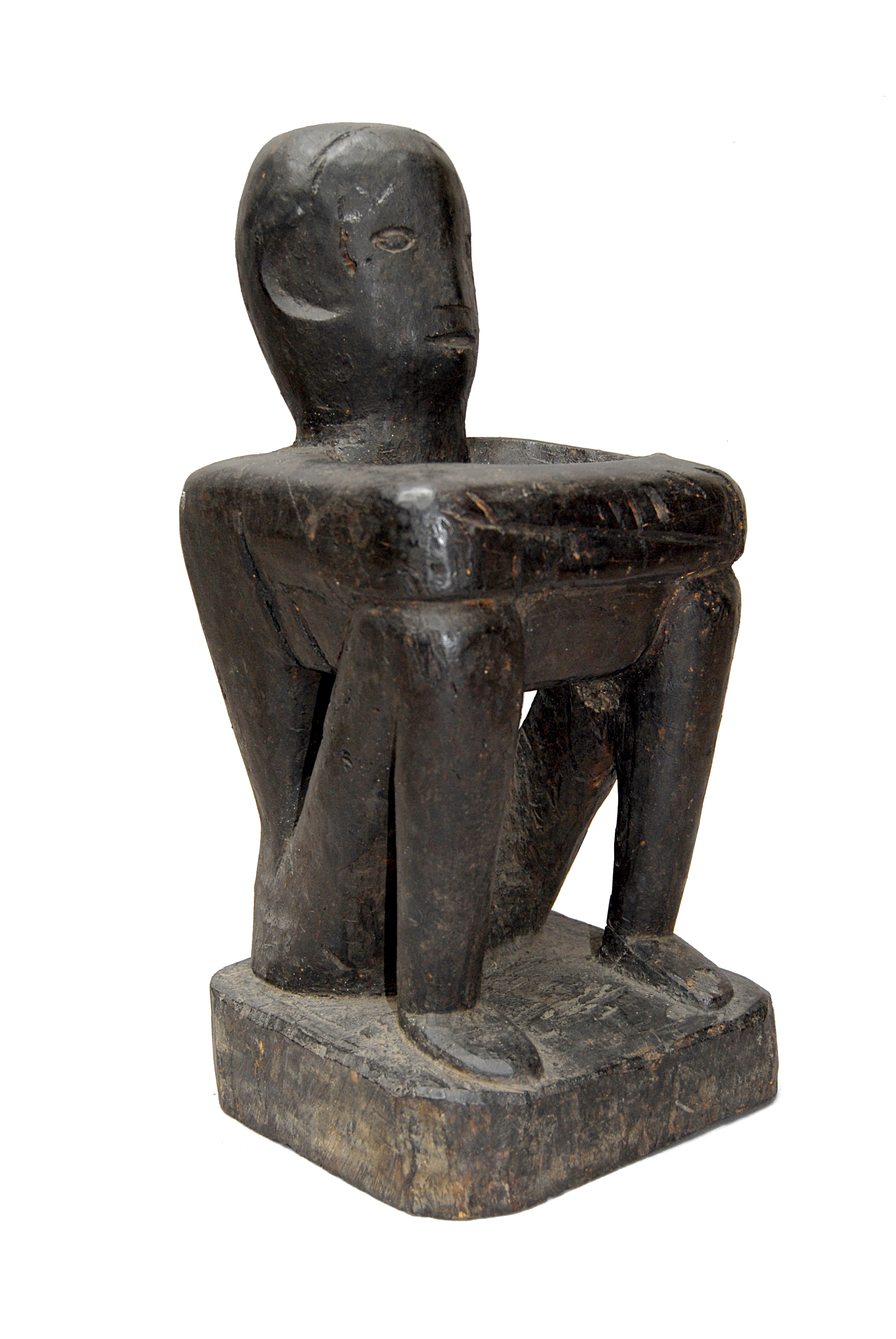 28. Bulul statue / Statue Bulul
This wooden statue represents a seated male figure holding a mortar in his arms. This type of statues were used by the Ifugao people of northern Luzon to keep their rice fields safe from harm. These statues are often stylised representations of ancestors and are the repository of their power.
Wood with ancient dark patina.
Ifugao, Luzon Island, Phillipines Late 19th century
Dimension: 49 cm (19.3 in)
Provenance:
Ancient French collection, Paris.
Item location :
Paris, France
———————
Cette statue de bois sculpté représente un homme assis portant un mortier entre ses bras. Ces objets étaient utilisés pour garder les champs de riz des peuples ifugao du nord de Luçon, aux Philippines. Ces sculptures sont des représentations fortement stylisées des ancêtres, dont elles sont supposées recevoir le pouvoir.
Ifugao, Île de Luçon, Philippines Fin XIXème siècle
Dimension : 49 cm
Bois et patine ancienne sombre.
Provenance :
- Ancienne collection française, Paris.
Localisation :
Paris, France
3500-4000$
Contact us to bid or bid directly on Invaluable , Bidsquare, Live Auctioneers, or Drouot Online