13. Batak ceremonial mask / Masque rituel Batak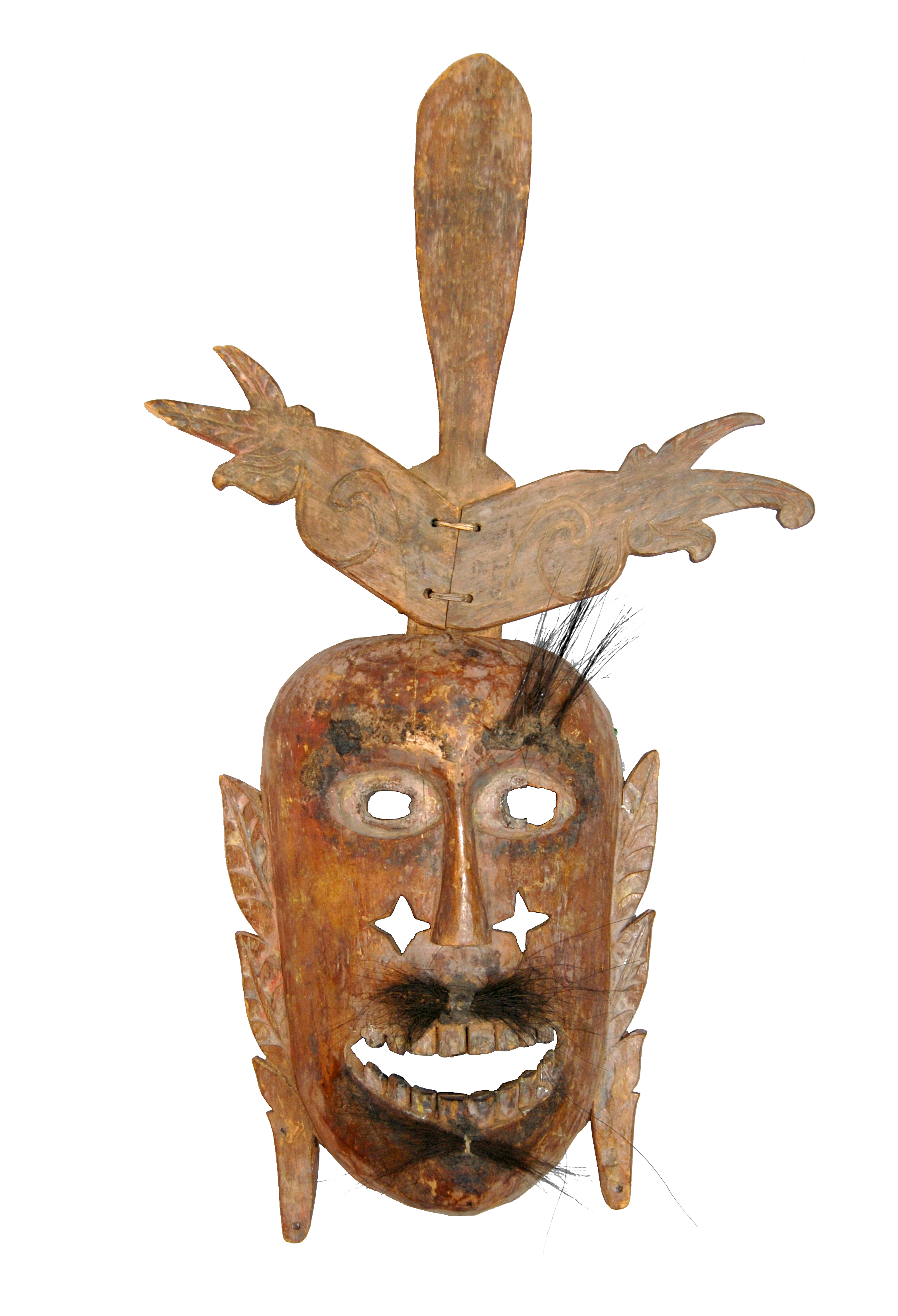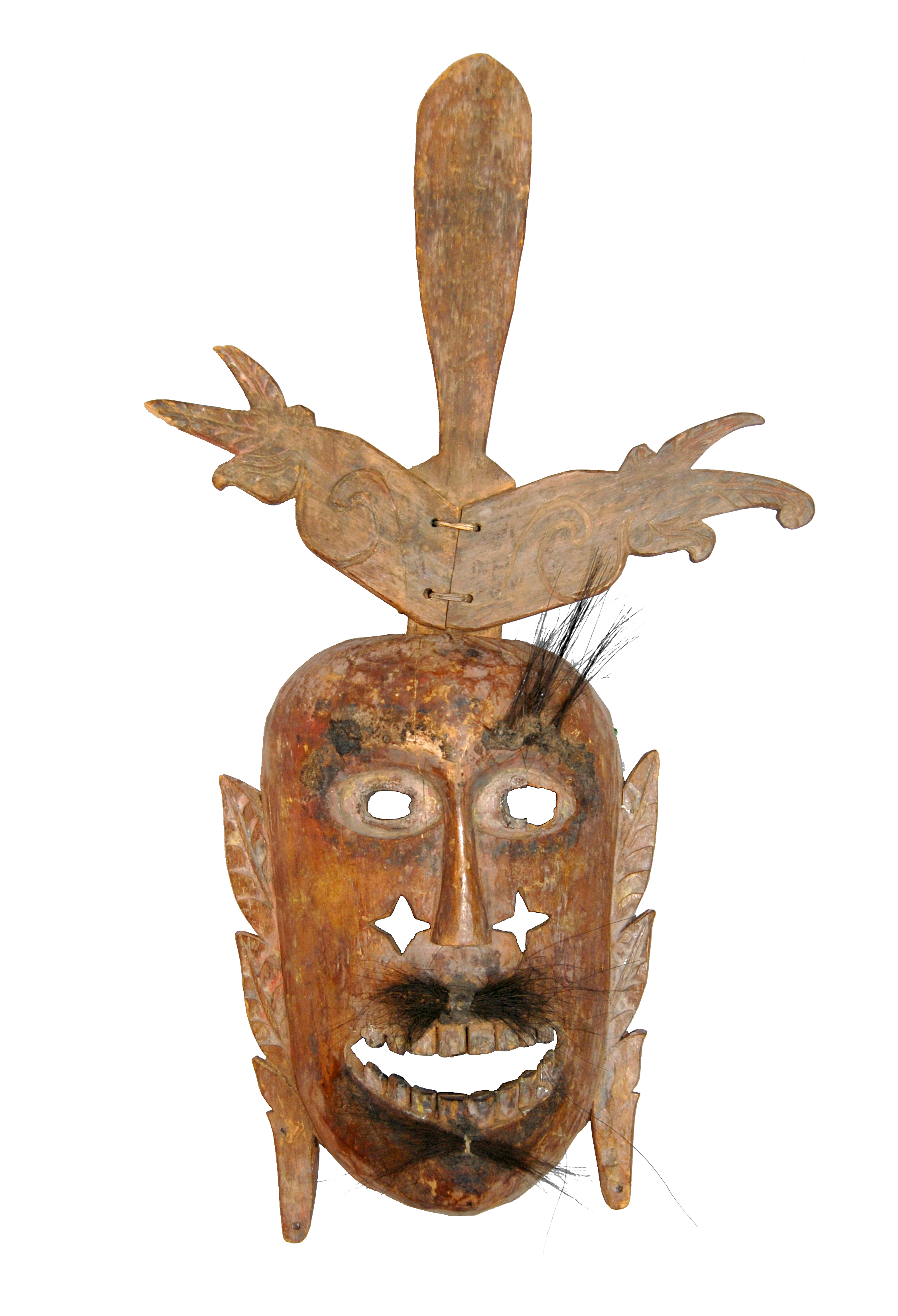 13. Batak ceremonial mask / Masque rituel Batak
This rare mask features a removable triangular floral motif crest maintained by rattan ligatures.
Dug out star motifs on cheeks, long notched ears engraved in the shape of leaves. Tufts of Ijuk palm-tree bres form the eyebrows, moustache and beard.
Such masks were used during the dances accompanying the funerary rituals of high-ranking characters.
Brown light wood with a mat patina, ijuk fibres.
Toba Batak, Sumatra, Indonesia Early 20th century
Dimension: 63 cm (24.8 in)
Provenance:
Ancient French collection, Paris.
Item location :
Paris, France
———————
Ce rare masque montre un décor de cimier amovible à motif floral triangulaire maintenu par des ligatures en rotin.
On observe des motifs d'étoiles ajourées sur le visage, de longues oreilles festonnées et gravées en formes de feuilles. Des touffes de fibres de palmier ijuk forment les sourcils, la moustache et la barbe du personnage.
Ces masques étaient utilisés lors des danses funéraires des personnages de haut rang.
Bois léger brun à patine mate et fibres de palmier.
Toba Batak, Sumatra, Indonésie Début XXème siècle
Dimension : 63 cm
Provenance :
- Ancienne collection française, Paris.
Localisation :
Paris, France
1400-1800$
Contact us to bid or bid directly on Invaluable , Bidsquare, Live Auctioneers, or Drouot Online