66. Bwete mask /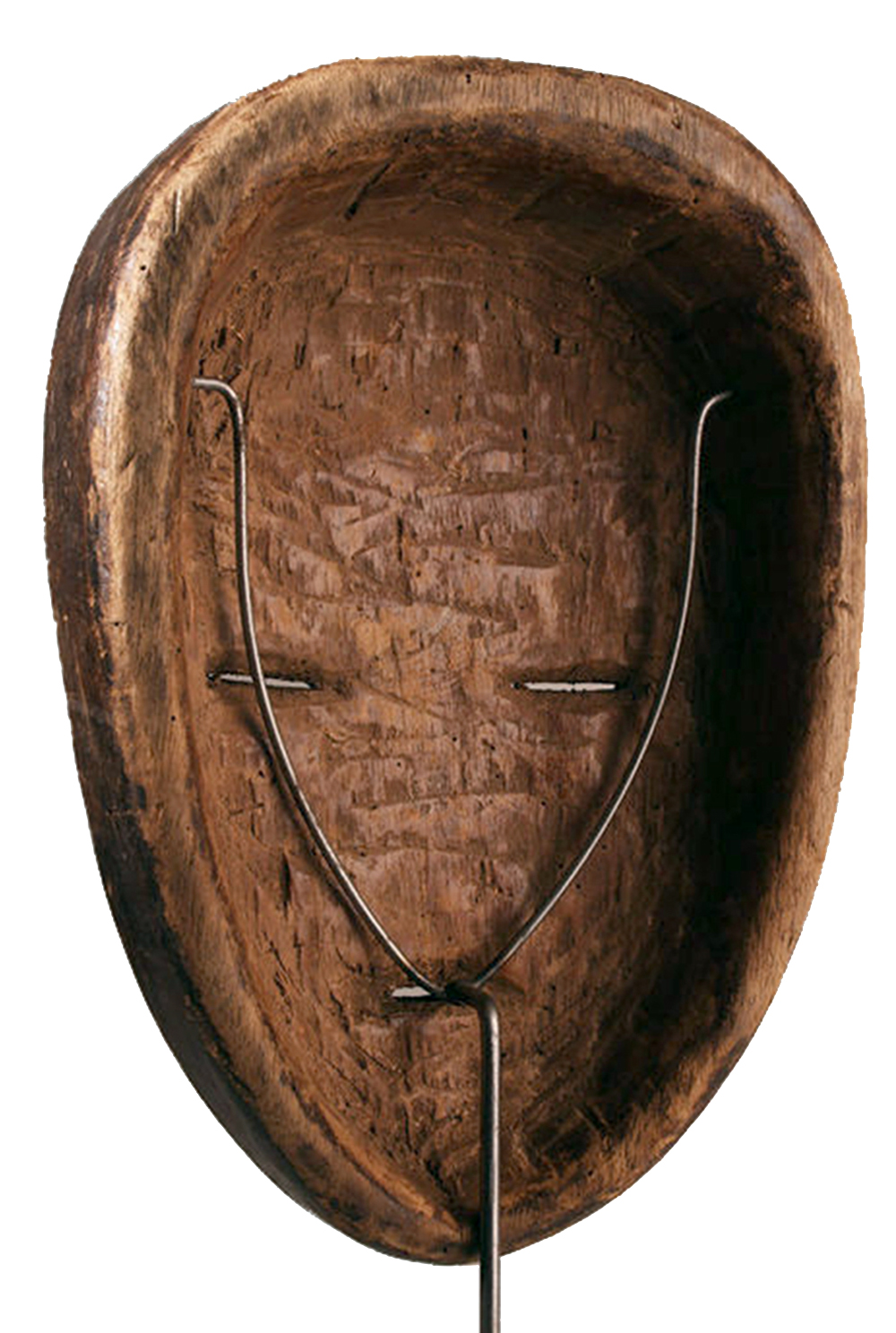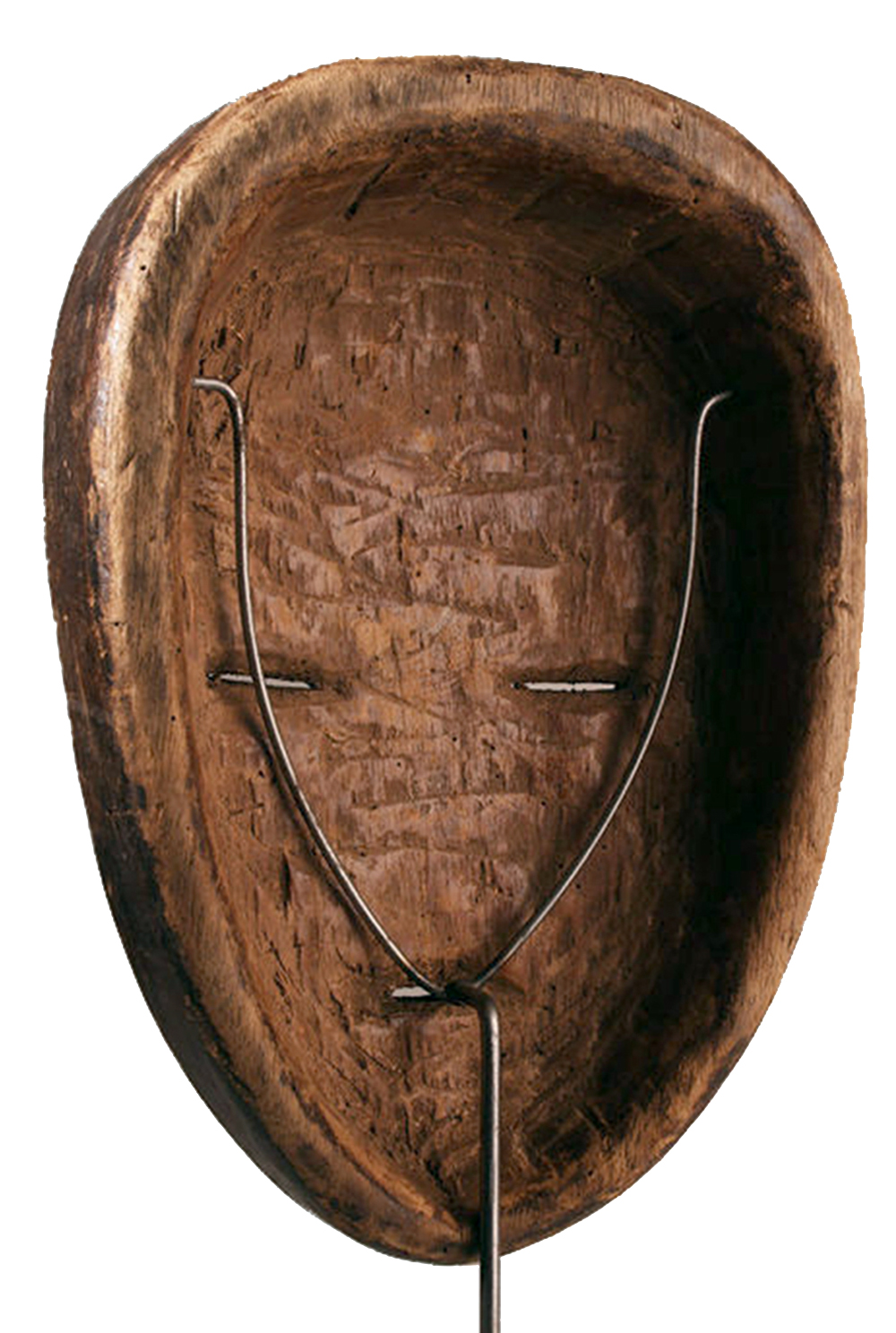 66. Bwete mask /
Rare mask with very simple lines representing a human figure: two arcs and a triangle guring the brows, nose and eyes. This minimalism in shapes shows the great talent of the Tsogo artist who sculpted this piece.
In the heart of Gabon between the Offoue and Lolo rivers, the Tsogo and Vuvi communities were led by secret societies in charge of the cult of the ancestors, the Bwete. During nocturnal ceremonies the mask bearers would appear covered in animal hides to bring their glorious ancestors back to life.
It is noteworthy that this mask does not have ligatures holes which could indicate that it was not used for dancing purposes but rather was an ornamental piece in the Ebandza or ritual temple of the village. The temple is the starting point of initiatory ceremonies that consist in absorbing hallucinogenic Iboga root in order to contact the ancestors.
Tsogho, Gabon
Circa 1940
Dimension: 31 cm (12.2 in)
Provenance:
Private French collection, Toulouse. Ancient German collection.
Item location :
Caen, France
———————
Rare masque aux traits humains figurés en quelques lignes : deux arcs-de-cerle surmontant un triangle esquissent les sourcils, les yeux et le nez. Cette simplification des formes témoigne de la grande maîtrise de l'artiste Vuvi qui a réalisé cet objet.
Au cœur du Gabon, entre les rivières Offoué et Lolo, les communautés Tsogo et Vuvi étaient dirigées par des sociétés d'initiés vouant un culte aux ancêtres, les Bwete. Au cours de cérémonies nocturnes les porteurs de masques apparaissaient couverts de peaux d'animaux pour redonner vie à leurs glorieux ancêtres.
A souligner que ce masque ne porte pas de trous d'attache indiquant qu'il n'a probablement pas été utilisé pour danser mais devait orner l'Ebandza, le temple rituel du village. C'est là que se déroulait le début des cérémonies initiatiques consistant à absorber la racine hallucinogène de l'Iboga permettant d'établir le contact avec les ancêtres.
Bois et pigments naturels.
Vuvi, Gabon
Ca. 1940
Dimension : 31 cm
Provenance :
- Collection privée française, Toulouse.
- Ancienne collection allemande.
Localisation :
Caen, France
1800-2200$
Contact us to bid or bid directly on Invaluable , Bidsquare, Live Auctioneers, or Drouot Online